The easiest way to filter your voice and share on social media
There are lots of reasons you may want to change your voice. Maybe you want to troll your friends on Fortnite. Maybe you want to make a funny piece of content, and share via text message, or more broadly on social media. Maybe you're concerned about privacy and safety, and don't want people to know what you sound like.
In this article we'll outline how to filter your voice!
When you first open the app, you will see a record button. Press it and start talking!
Press the button again to stop recording. Then experiment with filters and have fun!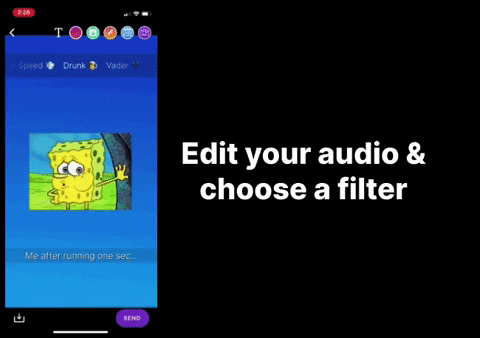 Once you are happy with your filter, click the "Save" button in the bottom left. You can now share on Instagram or any other app!
---
That's how you easily add filters to your audio! I hope that this article helps you tell stories and share entertaining content on Instagram, Snapchat, and TikTok. Please reach out with feedback or ideas for improvement!
---
Filter your voice for free