How to Transcribe Your Voice and Share to Social Media using a free app
There are lots of reasons you may want to Transcribe what you say in to text. Whatever the reason, you probably want a quick, easy, and free way to do that using just your phone.
In this article we'll outline how to easily transcribe your voice, and then share it!
When you first open the app, you will see a record button. Press it and start talking!
② Your voice will be automatically transcribed
Press the button again to stop recording. Your transcribed words appear below your recording!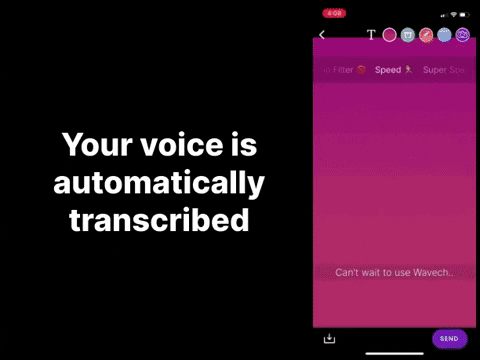 Once you are happy with your filter, click the "Save" button in the bottom left. You can now share on You can now share on Instagram, TikTok, Snapchat, or any other app!
---
That's how you easily transcribe your voice and share on social media! I hope that this article helps you tell stories and share entertaining content on Instagram, Snapchat, and TikTok. Please reach out with feedback or ideas for improvement!
---
Transcribe your voice for free